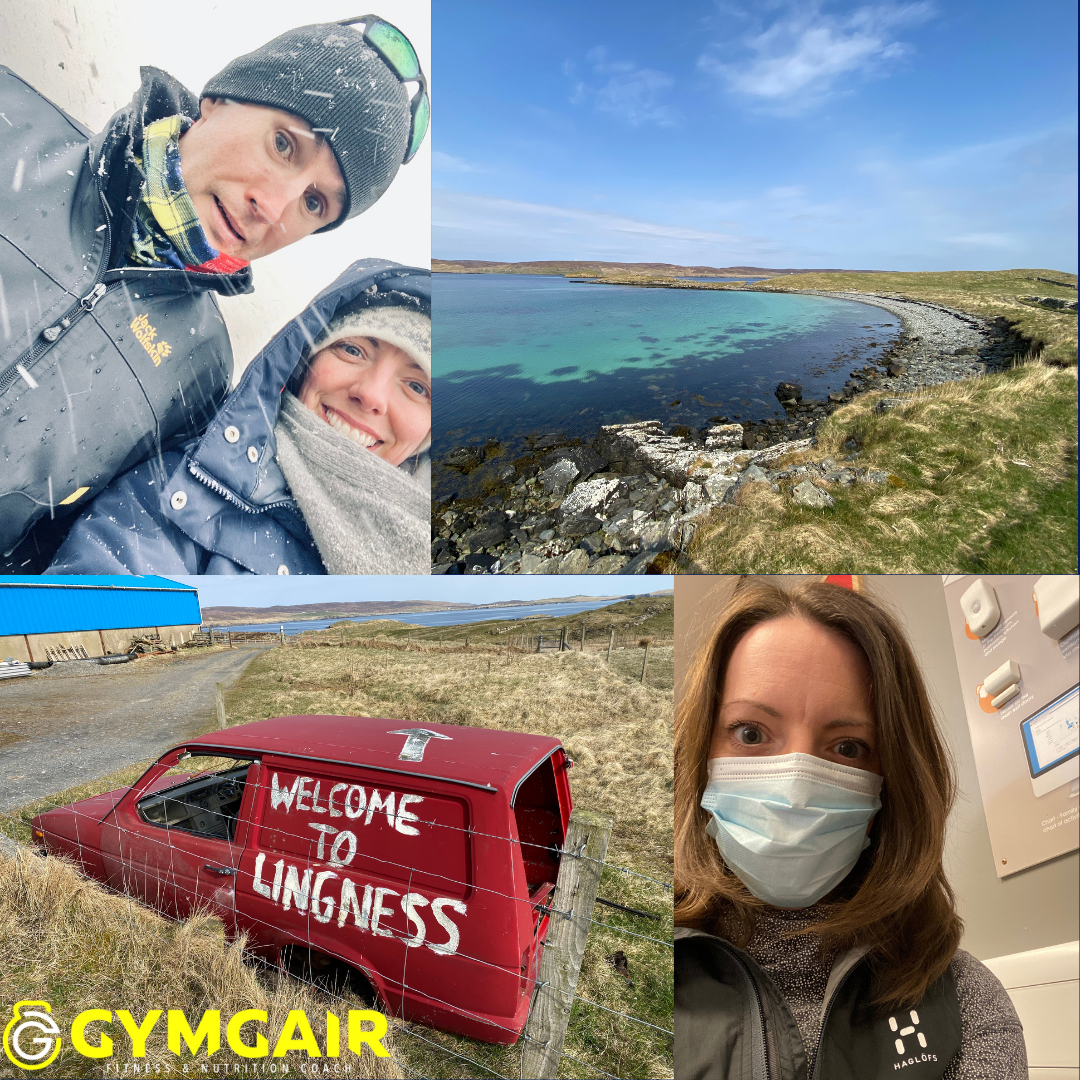 We started April in a snowy fashion this year and finished it doing our first workout on the decking in the sunshine, the weather has been a bit unpredictable to say the least!
This month, we have been focusing on creating a new members area on our website to host our videos from Keiba that we filmed last month.  It's going to be a great addition to our services, and it will be fantastic to have all our content, recipes and workouts in one place.
We have enjoyed a few walks around Shetland, but we really enjoyed our hike out to Lingness in Nesting.  It's a beautiful walk, and we got the perfect weather for it too.  Linda & Maree took part in the Jake Porter virtual duathlon, we have enjoyed taking part in this event over the years, but due to the ongoing pandemic this was hosted virtually and it was great to see so many folk take part.
April was topped off with a cup victory for St Johnstone, a day to remember and delighted to see them win a bit of silverware – again!
Both of us now have got our first Covid jags, and continuing to keep our gym a safe environment for our clients.  It has been a very strange year indeed, but we have managed to keep going!