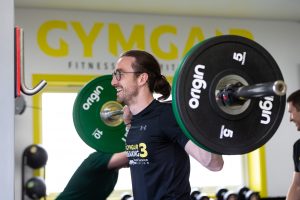 Our 1-2-1 coaching sessions are highly-sought after and gives individuals the opportunity to take their fitness to the next level, based on their needs and requirements.  The sessions are completed in our personal Gym Gair gym in Scalloway.  Some people may prefer training with friends and family, and we can offer discounts for groups of 2-4 people.  This is completely bespoke to you and your goals and we will treat you as an individual.
Our Personal Training offers more than just fitness and coaching, we also take note of nutrition and other aspects that you should be considering to maximise your progress.  Habit formation and mindset will be covered in our education section, and this has led to a lot of our clients results lasting over time.  The sessions will be 60-minutes in duration, and ideally once or twice per week.
Our Personal Training will also include a membership to our website, where you will find meal plans, recipes, workouts and tracking tools that will keep you accountable.  An Inbody scan is available for you to access, and that will give you a more detailed account of where you are right now, click HERE for more details.  You will have the option of weekly tracking to chart your progress and online support from 2 coaches.
Click here to see all of our Personal Training prices and packages.