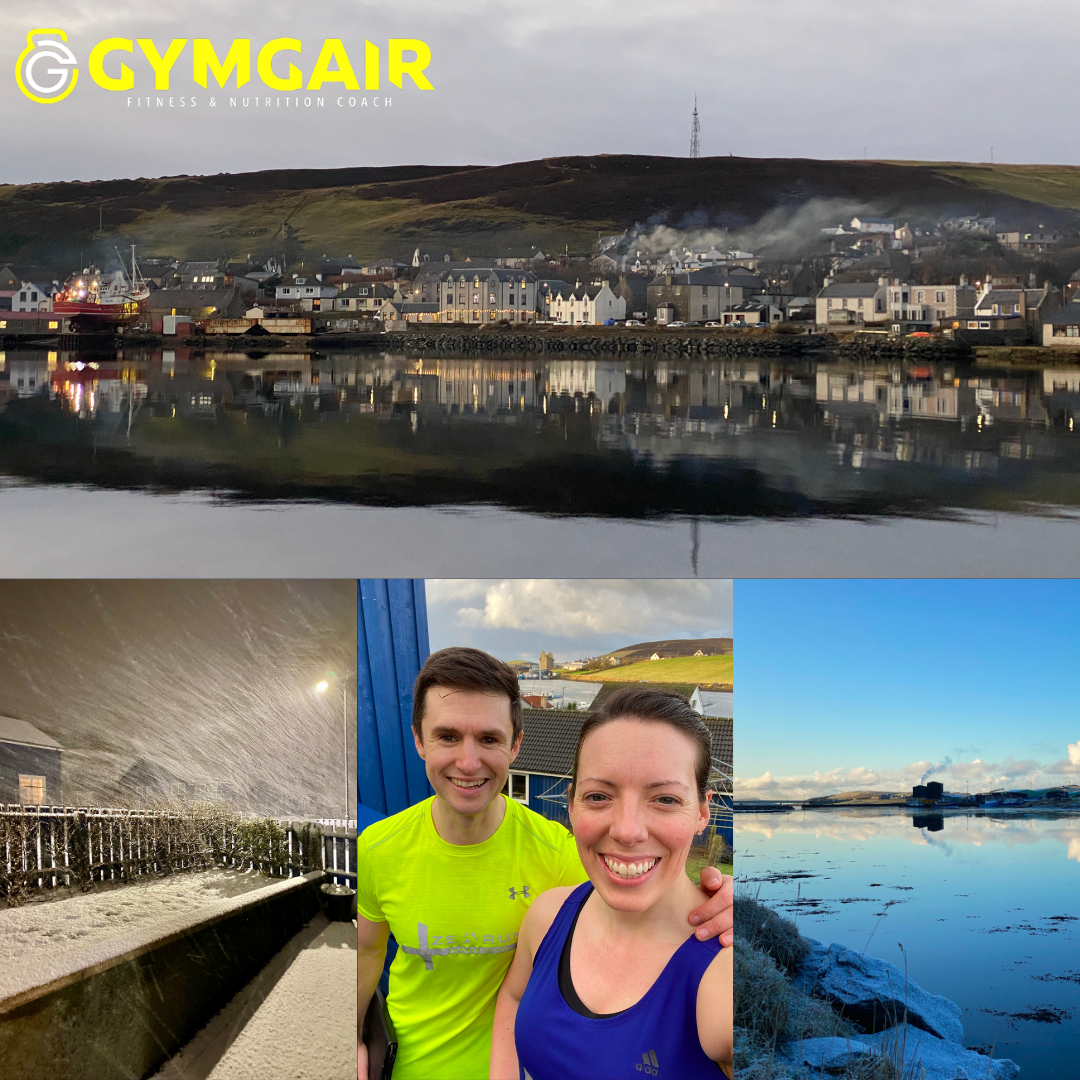 We have started 2021 just as we left 2020, in Tier 3 and a Coronavirus spike here in Shetland.  Luckily, we are still able to operate the gym and we have welcomed back some of our first clients of the year.  We have extra precautions in place and Zoom has been reactivated until this spike settles and we hope to be able to welcome more clients back once the cases goes back to zero.
We have been setting some new goals and we have started a step challenge with our Online & Hybrid clients.  This has really spurred on everyone to get out and about, and help get back into some good new habits.  The weather has been really kind, with hardly any wind and very cold spells, with the first snow of the winter.
We made the decision to put our ZE Running group back online, as it didn't feel safe for us to be meeting up as a group.  We gave them a weekly sessions, and also a delivered a seminar and a runner specific HIIT session.
Our Online & Hybrid clients managed to travel 3,077 miles, which was over 6 million steps, going the distance from Oregon & Florida.  This has really got us all off on the right foot in 2021 and we have planned another challenge for March for all our clients.