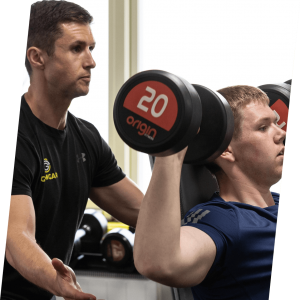 Our hybrid personal training for athletes who are currently happy with their training but would like training focused to help with particular technique, nutrition or to help with progression and further development.
We will have one 60-minute 1-2-1 coached session at the GymGair Gym in Scalloway each month. There'll be an initial review of your current diet based on a 3-day food diary and complete a day's meal plan based on your nutritional requirements, with this will come a free membership to GymGair Recipes (worth £120/year).
We'll discuss nutritional requirements as we work through the plan over the months too and advise on changes where necessary. An athletic profile will be monitored and adjusted as we try achieving short-to-long term SMART goals. There will also be regular online support and access to our members site.
This programme will be £99/month.