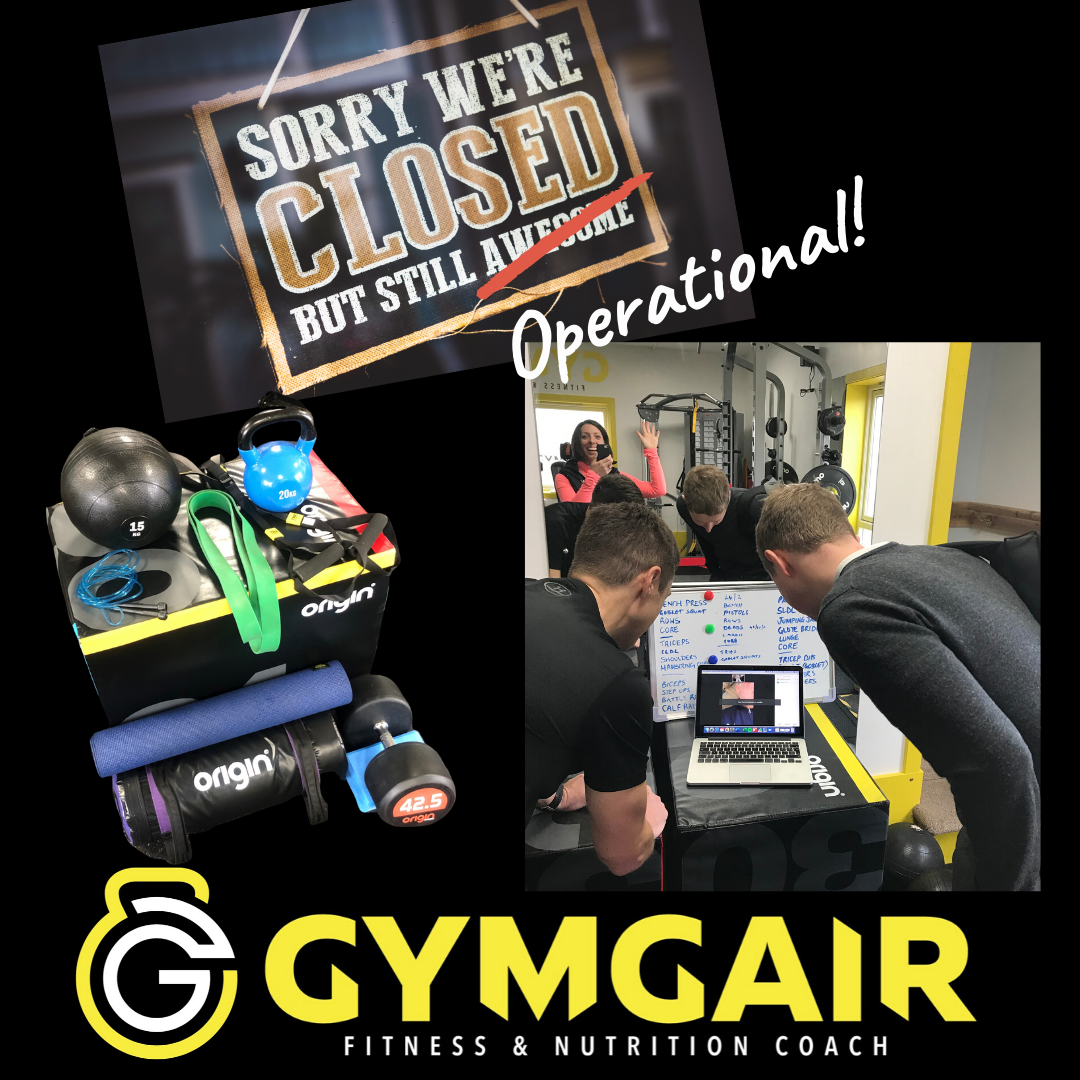 Week 1, ZE Run Winter 5k Finale:  We ran the final round of our ZE Run Winter 5K series at the weekend.  This was the 6th race in the series, and we must admit that the weather has not been kind to our runners.  40mph winds have been fairly standard conditions, so it has been great strength and endurance training if nothing else.  After the 6 rounds we had some close scores, with the 4 winners being Fiona, Bryan, Heidi and Leonard.  Their hard work has paid off, and it's nice to see some new names on the trophies.  The summer series will begin in April and run through until September.
Week 2, the week before lockdown and a lot to be done:  We had our final face to face circuits in the Gilbertson Games Hall.  As with the previous week, this was pretty much bodyweight only, with only the kettlebells being used and being cleaned between clients.  We set the hall up with 2m between each station, well aware that this would sadly be the final week, for a while.  We finished the session by informing our clients the following week would be delivered via either Facebook or Zoom, and thankfully they were all in agreement that this was the only way forward.  Our trial run of Zoom went well on Friday, clients connecting, and the interaction was good.  Next week all our clients will access training this way.
Week 3, week one of lockdown and a new beginning:  Our focus this week was to get equipment to all our clients in preparation for online training beginning the following week.  In effect, we were dismantling the gym as we know it, dividing up the kit so that each client would still get sufficient resistance, and showing them how the modified plans would work.  As with all small PT studios, it had to be delivered in an ever-changing environment, and there was no blueprint to follow.  Our aim was to allow our clients to have some normality in their lives, a social network to interact with, and maintain fitness levels.  Both physical and mental health would be catered for, with a bigger focus on mindset and education.  Our first online circuit class was a hit too, with over 100 people taking part and nearly 3K views overall.
Week 4, a chance to reflect:  With the lockdown restrictions limiting us to only an hour outside, we've been more active in the gym.  It's been 4 years since we first opened the doors, but with the hectic nature of the business we have never had a chance to regularly train each other.  We have taken this opportunity to spend more time in the gym training and are really enjoying it.  The HIIT sessions are working well for our clients, with only a towel required to add a bit of variety.