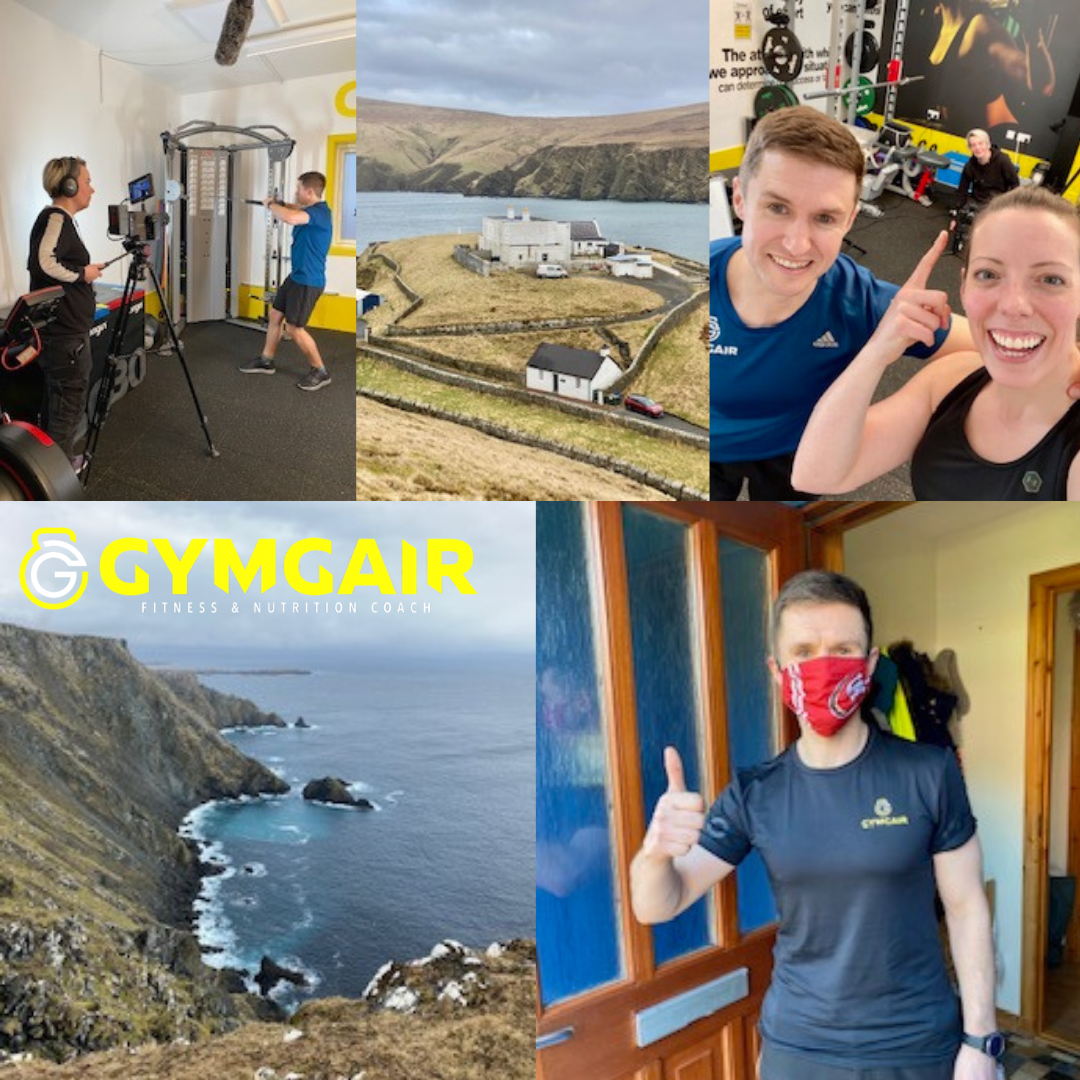 March has been a really busy month here at Gym Gair.  We have been doing some filming for our website with Keiba Clubb to improve our online service and help create a members area to provide videos on how to do exercises, and workouts to follow too.  This was done over 4 days and our limbs certainly felt it when we were done (especially Russell, who got called for his first Covid jag, and spent a whole day filming with a sore arm)!  We are looking forward to seeing the final edits & getting these up in our members area.
This month, we have set our clients the challenge of virtually walking around the Mediterranean.  It's quite a distance, but I'm sure they will all rise to the challenge!  Good luck team!
We took a few days off to recharge the batteries up in Unst at a beautiful cottage called Shorehaven.  Unst is a fantastic place to go and either chill out or trek around the hills.  We enjoyed a few hikes out around Hermaness to see the gannets and take in Shetland's most northerly point.  We also did a hike to the Horns of Hagmark, taking in Norwick beach too.