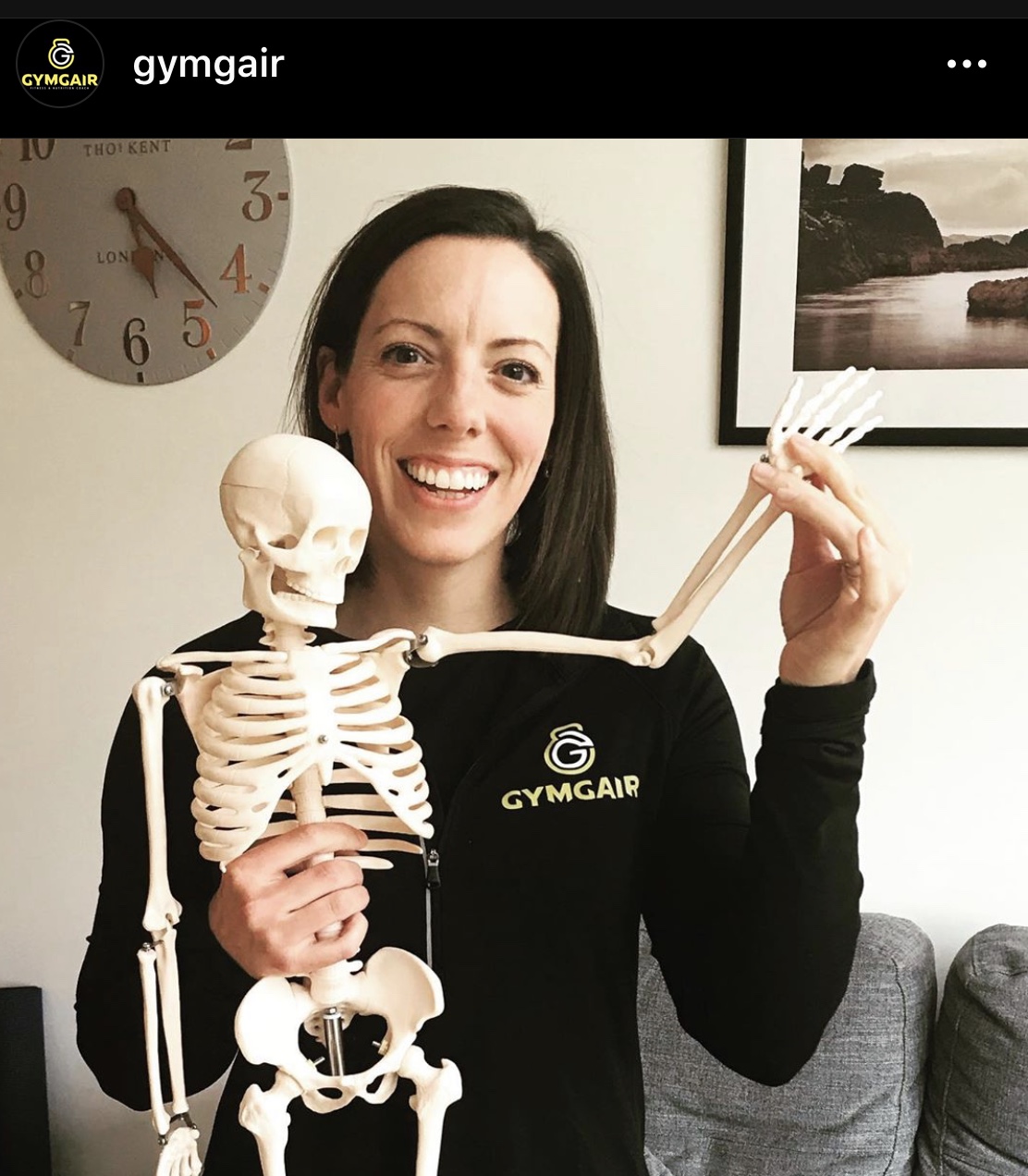 Week 1, New Qualifications:  Linda graduates from the Scottish Massage School with a diploma in Swedish Massage!  This was a very proud day for the Gairs, with Linda working so hard all winter studying and practicing while also working full time.  8 trips to Aberdeen later, and she can practice on the Shetland public, whenever that may be safe again.  As a wise man up the road once said, "Qualifications are hard at the time, but once passed they will stay with you forever and weigh nothing to carry around!"
Week 2, Going Live:  Gym Gair Online Circuits officially go live!  We have been blown away with the positive response to our online classes.  Who would have thought it was possible to have so much fun with a chair and a towel?  Over the coming months we will develop a bit more home kit into these workouts and keep them fresh and challenging.  The HIIT Wednesday group continue to have fun with our "pick a number" workout.  This week was particularly tough, with lots of challenging exercises back to back.  The group works really hard every week, and for a short workout they really get a sweat on!
Week 3, Presenting & Podcasting:  This week, we were very lucky to have the chance of a live Q&A with Matt Phillips from Run, Chat, Live . This was presented to our ZE Runners on Tuesday night and we all came away from it with some great advice and ideas for running training.  Matt also did a podcast with one of Russell's favourite authors, Matt Fitzgerald, on Thursday night, which we tuned in for as well.  So a very educational week for us here!
Week 4, Website Launch:  We have been very busy this week finalising our new website.  Thank you to John Pottinger from JLP Internet for guiding us to the finish line, we are absolutely delighted with how it looks and we hope you enjoy browsing through the site.  All our circuit classes will be sold via our shop, you can also purchase running plans and nutritional action plans as well.  We are working hard on the members area, adding a lot of workouts, nutrition plans, recipes and educational content for all our current PT and online clients.  We also have a lot of photos courtesy of Ben Mullay Photography and these have shown off the gym in all its glory!  Thank you Ben!
This weekend, we will be doing a live HIIT workout from our Facebook Business Page on Saturday at 11am.  It will be a short workout, but you will be sure to get a sweat on.  So grab your active wear, a towel & plenty of enthusiasm and we will take you through a Gym Gair workout.