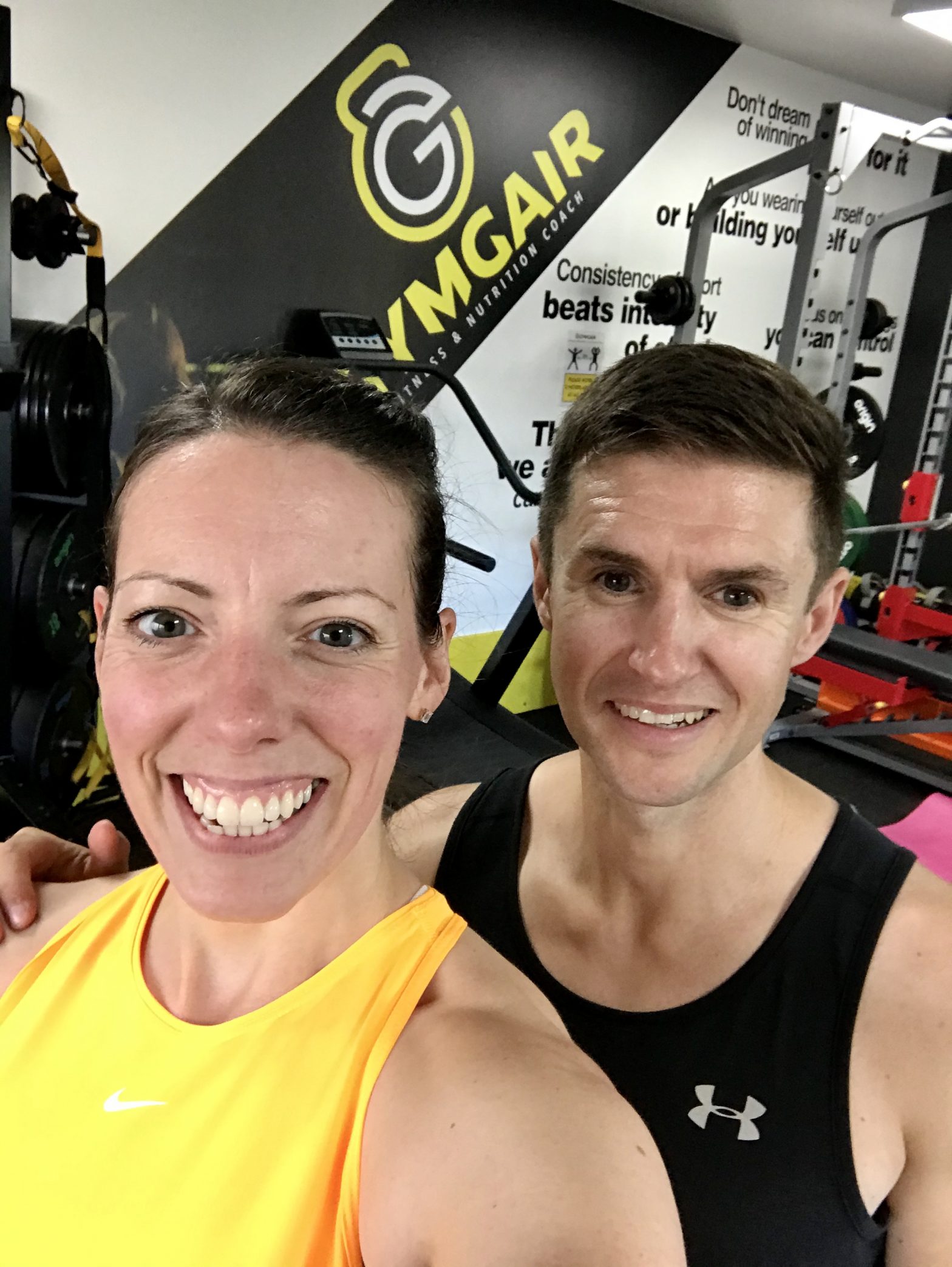 Week 1:  At last, we are back in business!!  We were delighted to welcome back some of our clients to the Gym Gair Gym this week after being shut for 6 months.  Everyone who came along has really enjoyed being back, and we heard that there were quite a few hanspered bodies after their first session! (Hansper is the Whalsay name for Spaegie, which is the Shetland name for DOMS). We have learned to adapt over lockdown by delivering an online service, but it is lovely to see some familiar faces again in the gym.  Our online service is still available, and is a great way to keep fit & active in the comfort of your own home.  Our working week looks slightly different and we smell of Dettol, but we'll take it just to be back doing the job we love.
We have loved our first week back, and looking forward to a winter of training our client's indoors.  As soon as the gym door opened, the weather turned… winter is coming!
We also got our running group back together for a socially distant session on Thursday night, and it worked really well!  After 6 months of delivering them an online ZE Run service, it was fantastic to see everyone and put them through their paces!
Week 2:  It is great to be back in the gym and to see our familiar faces again.  We are getting used to all our new procedures, including temperature checks, regularly sanitising hands, cleaning equipment & ventilating the gym.  We want to make the gym as safe as possible for our clients and to keep it enjoyable as well.
Our September circuits kicked off this week with a good high energy workout, which certainly got a right sweat on!  The online circuits are a great way to keep fit in the comfort of your own home and we really enjoy delivering the sessions.  If you would like to get involved, it's not too late as all the workouts are saved in the media section to do at a time that suits or as many times as you like!  Click HERE to sign up!
Week 3:  This week we have settled into a good routine with our gym sessions and online training and adjusting to our new 'normal'.  Our clients are happy to be back and we are really enjoying our sessions.  This week we are focusing on making good habits with our online group, and they are feeling the benefit of this as well.
We took a couple of hours off on Wednesday morning and enjoyed a hike around Kettlaness in Burra, returning to the scene of the crime where Linda made her TV appearance on the drama 'Shetland'.  Thankfully we found no hands floating around on Banaminn Beach this time!
Week 4:  We started off the week with a lot of uncertainty with lockdowns and restrictions, but it seems we still have the green light for training in the gym, phew.  We will continue to deliver a high quality service and adhere to the Government guidelines advised.  We are now sporting the new fragrance 'Dettol' and cannot get the smell of it out of our noses!
We have advertised our next block of Live Circuits for October, so if you wish to join us and keep fit in the comfort of your own home, you can sign up HERE!  These classes are so much fun and we have a laugh, a good bit of interaction with the group and make sure you have a thorough full body workout too!  Click HERE for more information or to sign up!
At the moment, we feel there are so many risks with hiring a hall and delivering a circuit class.  However we will review this as the weeks go by and hopefully we will be back in action sooner rather than later!
We have enjoyed quite a few walks around Lerwick this week, which has been really enjoyable.  Meeting up with people and having socially distanced stop & chats has been very lightsome.  We have also enjoyed a trip (or 2) to the Unkenwagen for some of Katja's cakes, absolutely first class!